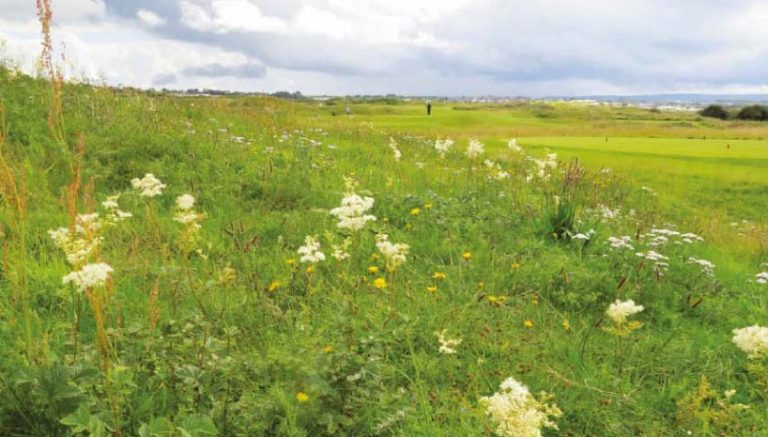 COMMUNITY ENGAGEMENT
We are proud to be part of the Portrush and wider Causeway Coast & Glens community. As part of our sustainability programme, we have engaged with our local primary schools to give the pupils an opportunity to help us in the planting of our wildflower meadows. This annual event takes place in Autumn when the children plant the seeds and then return in early summer, just before the summer holidays to see their beautiful wildflowers. They learn about pollination and the benefits of areas of wildflowers for bird and insect life.
SPREADING THE GOLF MESSAGE
Our PGA Professional team spend time visiting our local schools throughout the year introducing pupils to golf and spending time teaching them the basics of the game.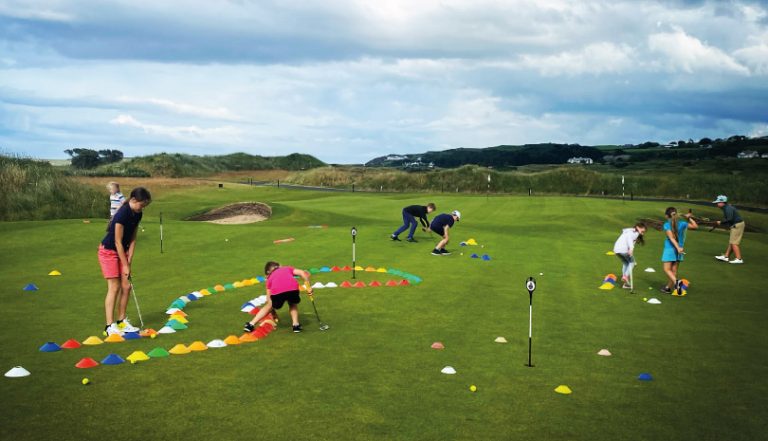 THE NEXT GENERATION
The Cadet Programme was started in 2016 by our Senior Assistant, Charlene Reid. It is a programme which aims to introduce children aged between 5 and 10 years old to golf in a fun, safe and relaxed environment through games-based learning. It provides children with a clear pathway to continue their participation when they are of age to become a Junior Member of Royal Portrush.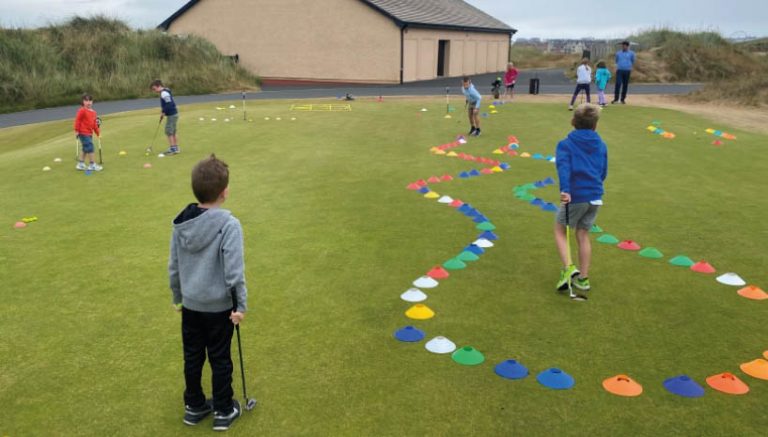 The programme includes weekly coaching and competitions. The schedule covers all aspects of the game especially fundamentals, essential golf rules and etiquette. It is designed to be fun, involve team/group activities and allows social time together. 

The programme has grown significantly since 2016, with just a handful of children and has now grown to over 100 participants. This is mainly down to the hard work of our Professional Team who are dedicated to introducing children to golf and developing them from complete beginners to junior golfers who are then confident to play and ready for membership at the club.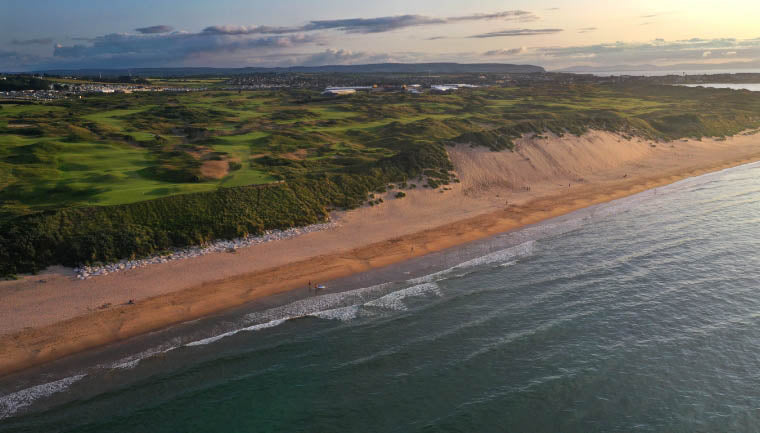 CARBON NEUTRALITY
Royal Portrush recognises its vital role in protecting and preserving this beautiful piece of land and leaving it better than when we found it. As custodians of this historic site, we have committed to an ambitious plan to achieve carbon neutrality by 2025, when the 153rd Open Championship returns. Through detailed research, we are identifying our main carbon emission centres and working to find alternative methods to operate in a more sustainable way.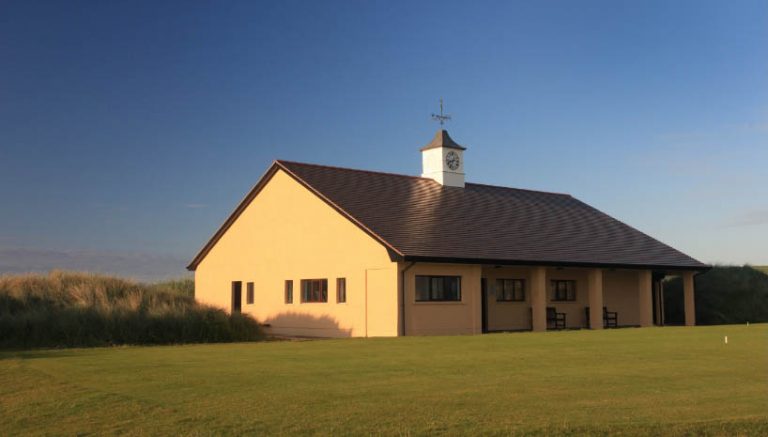 The Club is working with independent bodies to certify the positive steps being taken on this journey. The Club has already removed the sale of single use plastic water bottles in the Clubhouse through the introduction of water stations on the Dunluce Links. The stations dispense still and sparkling waters and Members and visitors can now bring their own bottle of purchase a Royal Portrush crested reusable bottle in the Club Shop.