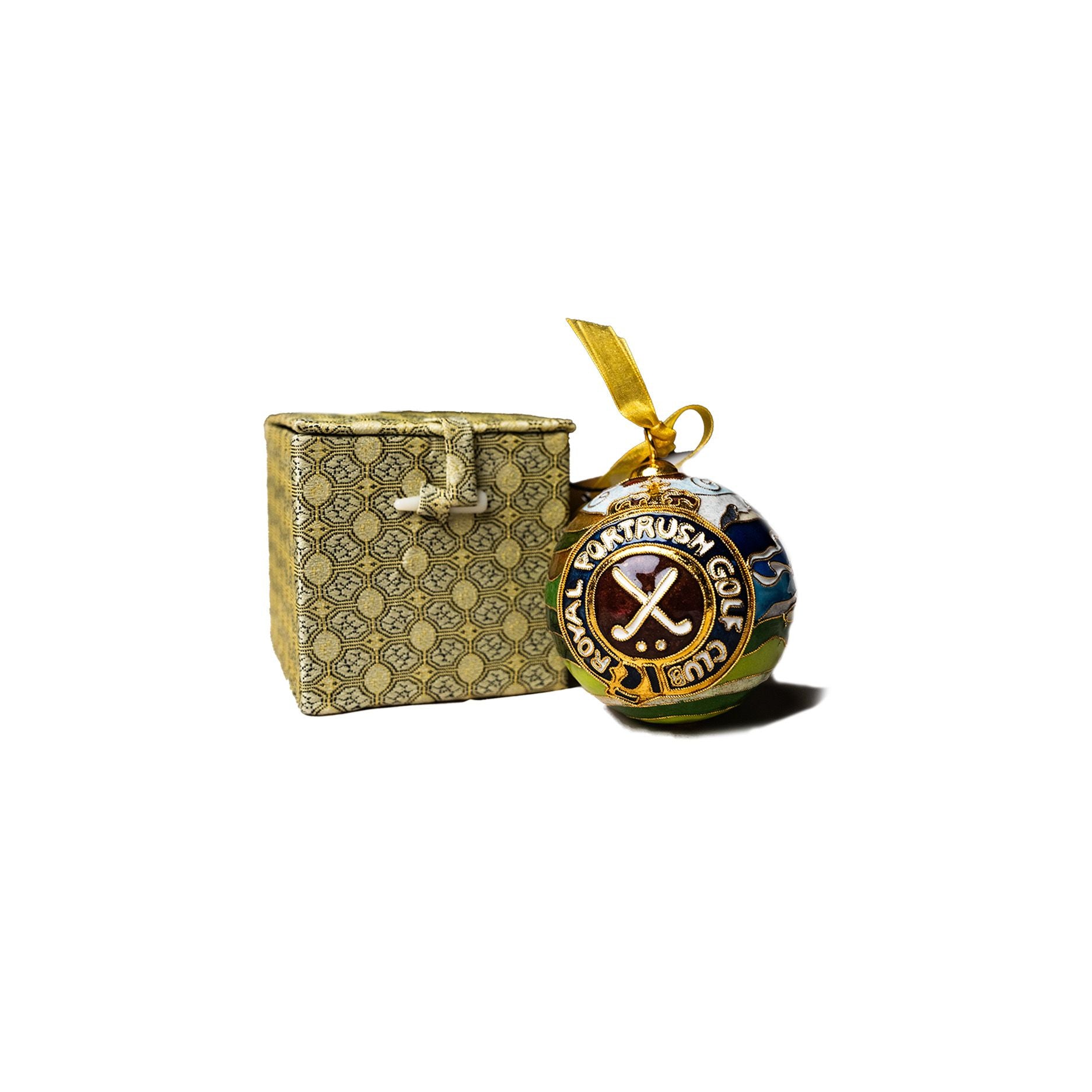 Royal Portrush Christmas Bauble
Add the finishing touch to your Christmas tree with this luxury Royal Portrush handmade Christmas Bauble. Measuring 2.75 inches no two ornaments are ever alike – each one is a unique work of art that captures the essence of Royal Portrush! 
At Royal Portrush, worldwide shipping is available on ALL orders.