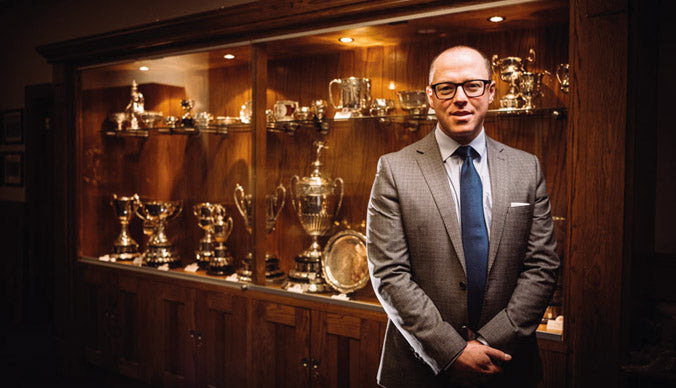 General Manager
John Lawler
John is the General Manager of Royal Portrush Golf Club having started in the role in October 2019. He began working in the golf industry in 2002 and has worked at Carton House, Mount Wolseley, Rathfarnham Golf Club and The Island Golf Club prior to his move from Dublin to Portrush in 2019. He graduated from Trinity College Dublin with a degree in European Studies and has since obtained qualifications in Business Management and qualified as one of the first Certified Club Managers (CCM) in Europe through the Club Managers' Association of Europe. He has been involved in the running of Championships at his clubs throughout his career including The Amateur Championship and the Irish Open and he also served on the board of the Irish Golf and Club Managers' Association.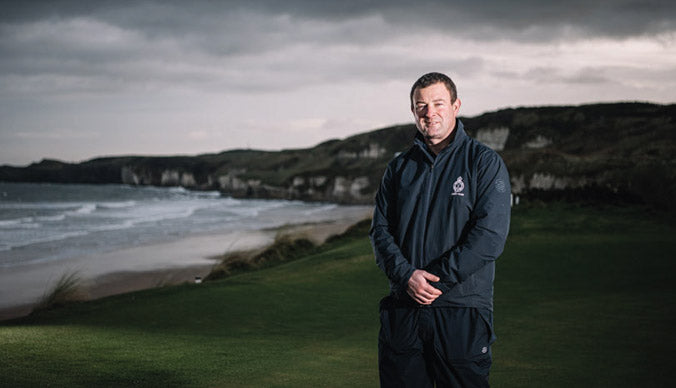 Course Manager
Graeme Beatt
Graeme's interest in golf began from a young age in the 1990s, playing at Scotscraig Golf Club and schooling in St. Andrews. Graeme worked at Scotscraig Golf Club before moving to Kingsbarns to assist with construction and grow-in, which proved to be invaluable with what was to come, preparing Royal Portrush for the 148th Open Championship.

Graeme spent some time working at Royal Melbourne before moving to Ireland in 2006 for course manager roles at Castle Dargan and County Sligo Golf Club, before taking the role of Course Manager at Royal Portrush Golf Club in 2014. Graeme worked closely with the R&A and Mackenzie and Ebert, carrying out major works to both links to facilitate the 148th Open Championship.

Graeme has been involved in numerous professional golf events such as Open Championships, Dunhill Links, Heineken Classic, Amateur Championships.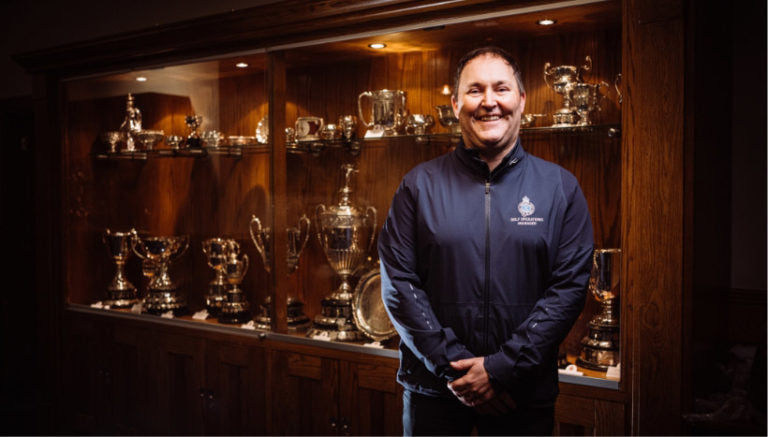 Golf Operations Manager
Terry Dobbin
Terry joined the Team at Royal Portrush in 2017 as Golf Operations Manager having previously worked in the Financial Services and Property Sectors. Terry's main responsibilities include looking after our team of Starters and Meeters & Greeters, organising and allocating caddies for our visitors, supervising the practice facilities, running the members competitions and the administration of handicaps. Terry had the honour of being the Caddy Master at the 148th Open Championship, the first host club employee to do so for 16 years.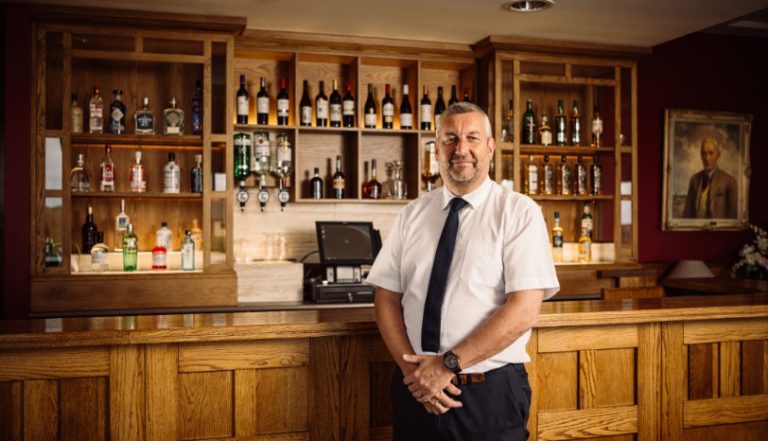 Bar & Clubhouse Manager
Kenny Gault
Kenny joined the bar team at the Club in 1991 and has worked at Royal Portrush ever since. He is the Club Bar and Clubhouse Manager and he has a keen interest in Golf as former Captain of Bushfoot Golf Club in Portballintrae. Kenny has qualifications from the wine and spirit education trust and specialises in creating cocktails and enjoys recommending particular wine choices to Members and visitors. He also has a keen interest in locally brewed beers. Kenny lives locally in Bushmills where he walks his dogs Seve and Ollie!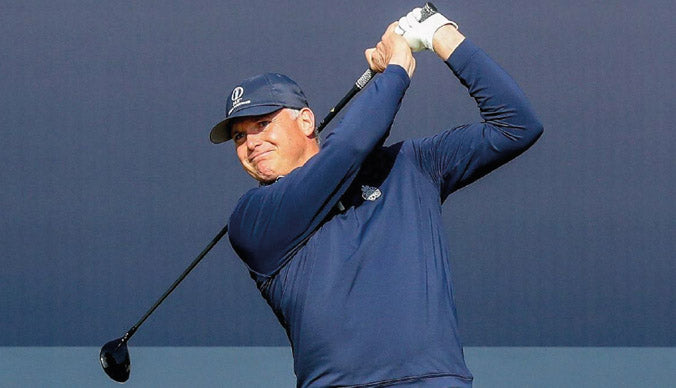 Head Professional
Gary McNeill
As an amateur, Gary won numerous Provincial and National events including the Irish Boys Championship in 1987 and the Irish Amateur Championship at Ballybunion in 1991. He also represented Ulster and Ireland at every level, as well as Great Britain and Ireland at Boys and Youths level.

Gary turned Professional in 1993. Prior to his appointment at Royal Portrush, he was the Head Professional at The MacGregor Academy and Head Coach to the Ulster teams. He has been a multiple winner on the Irish PGA circuit and had the honour of playing in the 148th Open Championship.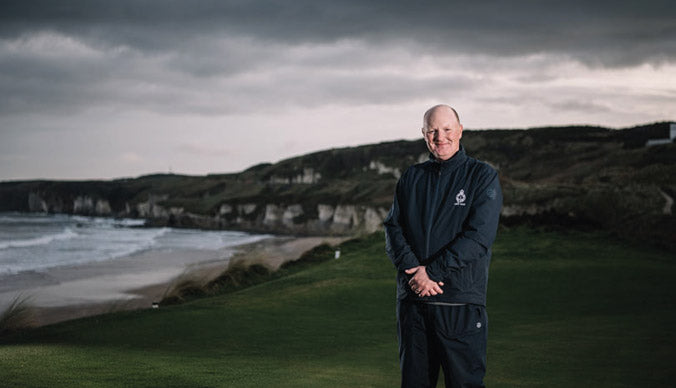 Deputy Course Manager
Paul Lappin
Paul has over 30 years' experience in the industry, he began his greenkeeping career at Moyola Park before moving to Royal Portrush, aged 18, to gain more experience. In 1998 Paul became Deputy Head Greenkeeper at Bangor Golf Club before moving on to become Course Manager at Kirkistown Castle Golf Club where he stayed for 16 years. The opportunity came in 2016 to return to Royal Portrush and prepare the links for the 148th Open Championship as Deputy Course Manager, which was always one of Paul's ambitions. Paul has been involved in many tournaments including Open Championships, British Seniors both Men's and Ladies Amateur Championship and the 2012 Irish Open.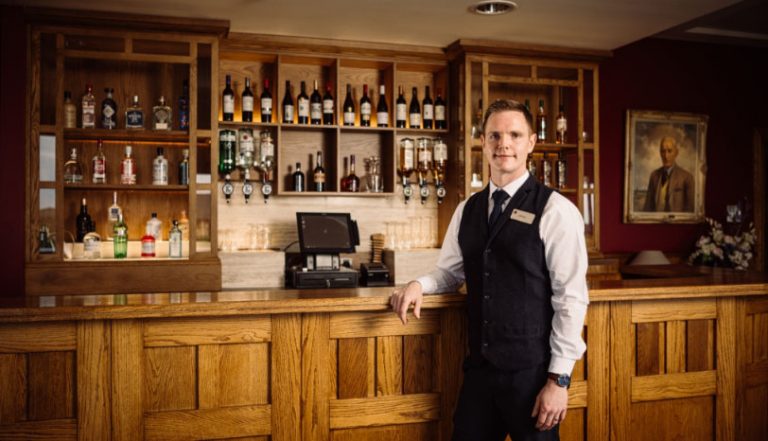 Food and Beverage Supervisor
Johnny Curran
Johnny joined the Club in 2016 after spending 4 years in the Royal Navy as an aeronautical engineer. He is from Portrush and was promoted to the role of the Food & Beverage Supervisor since 2021. Johnny is developing his knowledge of the hospitality industry through education and enjoys travelling to visit other facilities to share ideas. He oversees all Member and visitor functions at the Club and constantly develops new ideas to enhance the experience for all who visit Royal Portrush.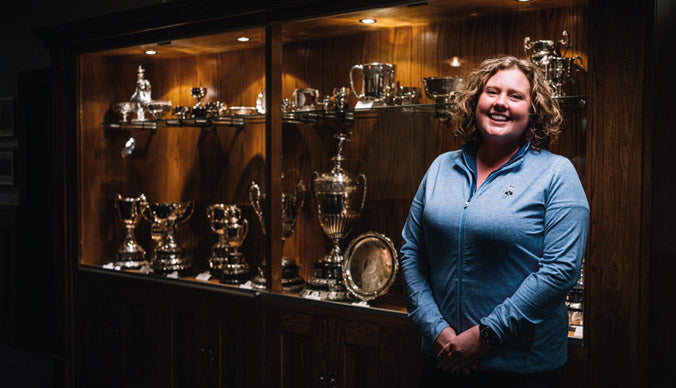 Senior Assistant/PGA Professional
Charlene Reid
Charlene joined the Professional team back in 2012 as a Trainee. She immediately took a keen interest in merchandising and junior coaching. Charlene now manages the retail operation of the shop and oversees the successful Cadet Programme at the Club. She coordinates many coaching camps throughout the year and gives lessons to golfers of all abilities.

Prior to joining the team, Charlene attended Pfeiffer University in North Carolina, USA on a golf scholarship. In her Senior Year she was runner up at the NCAA Nationals 2009 and named as an All American for her golfing achievements. In 2019, Charlene was introduced into her University's Hall of Fame for her dedication and commitment to golf.

She played amateur golf at International Level for three consecutive years, representing Ireland at the European Team Championships and Home Internationals from 2009-2011.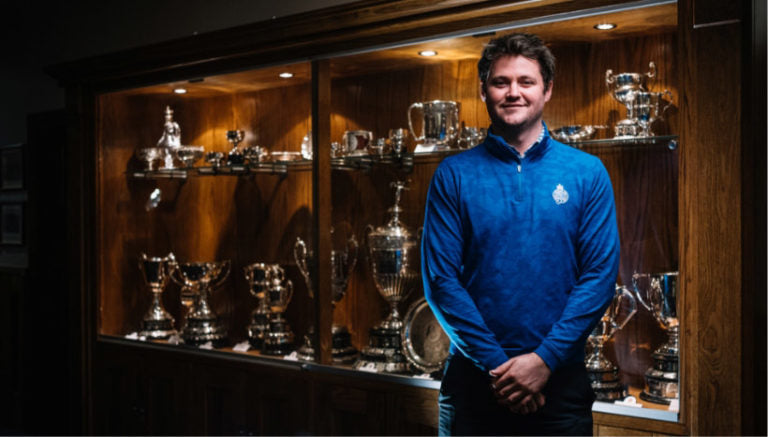 PGA Assistant Professional
Alan Dunbar
Alan had a very successful amateur career, winning events such as the St Andrews Links Trophy in 2009, the Irish Open Amateur in 2010, and the Amateur Championship in June 2012. His victory in the Amateur Championship gave him an exemption to the Majors. He played in the 141st Open Championship and 2013 Masters which he says "was an experience that he will never forget."

Alan made his professional debut at the Challenge de Madrid in 2013. He played the European Challenge Tour and Euro Pro for 5 years before deciding to change his career path. Alan joined the Professional team at Royal Portrush in March 2020 and enjoys coaching players of all abilities.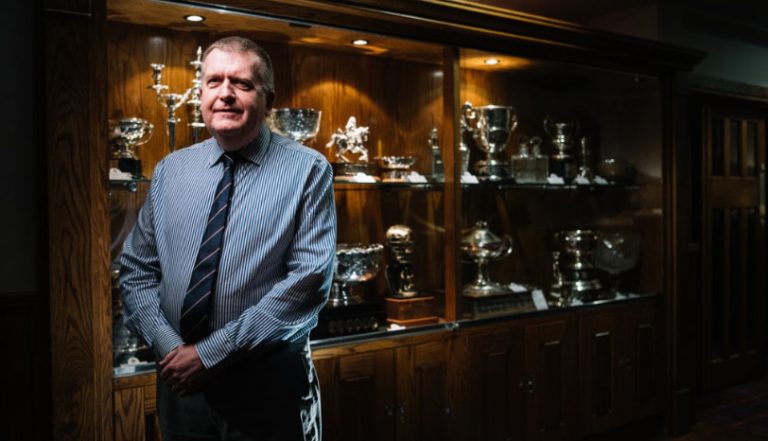 Reservations
Angus Iliff
Angus has been part of our team since the end of 2017 after working in Public Service for thirty-three years. He has always been a keen golfer, and is a former Captain of Ballycastle Golf Club, one of our neighbouring clubs along the Causeway Coast. He looks after all visitor and Tour Operator reservations, from initial enquiry through to final confirmation.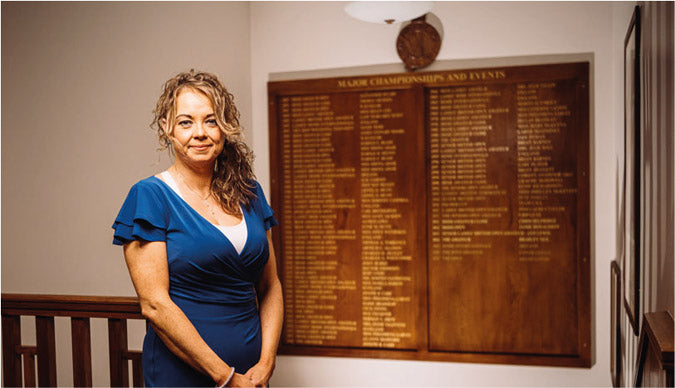 Accounts & HR
Andrea Lappin
After working in the Insurance industry for 9 years Andrea decided to take a different path and joined the Administration team at Royal Portrush in August 2018 to help with preparation for the 148th Open and Member ticket allocation. She worked part-time in the Club and for the R&A as their temporary secretary for the year.  After the Open, Andrea joined the Administration team permanently working alongside Chris and Billy in the Accounts department.  She also recently taken on a part-time HR role within the Club.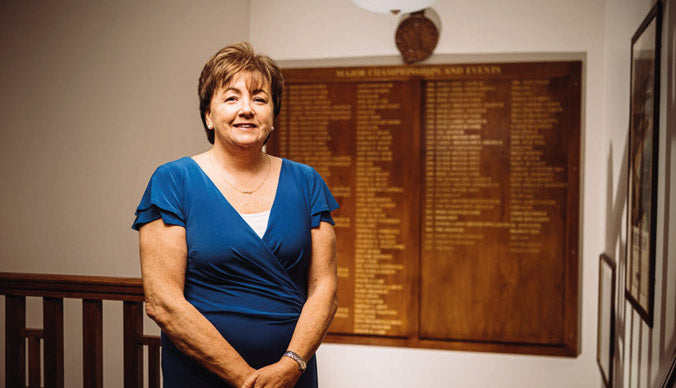 Membership
Bernie Wall
Bernie is an experienced Administration professional, who joined us in 2017 as Membership Administrator and quickly became a highly valued member of our team. Bernie is responsible for all Membership matters including new Membership interest, Member queries and Administration requirements. Bernie is originally from Portrush and has over 30 years' experience in administration, spending 8 years working in the Middle East as PA to Director of Hospital Affairs before moving to Scotland as Administration Manager and now lives permanently in Portrush.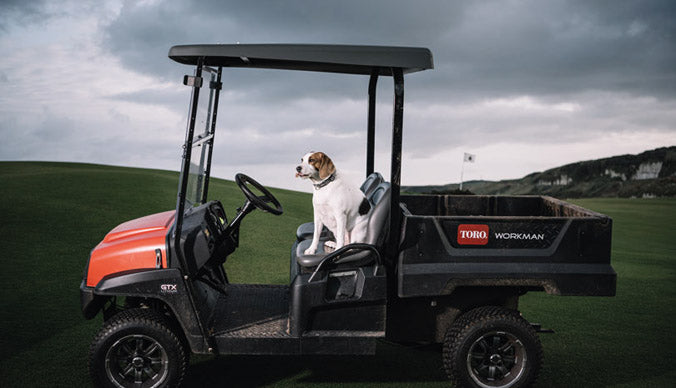 Staff Morale Officer
Bella
Bella spends her days following her dad Graeme around the golf course. She stops by every department to make sure everyone is having a nice day and she is particularly partial to treats and dog biscuits.